back to all posts
Venezuela: The Next Step Down
Read in 3 minutes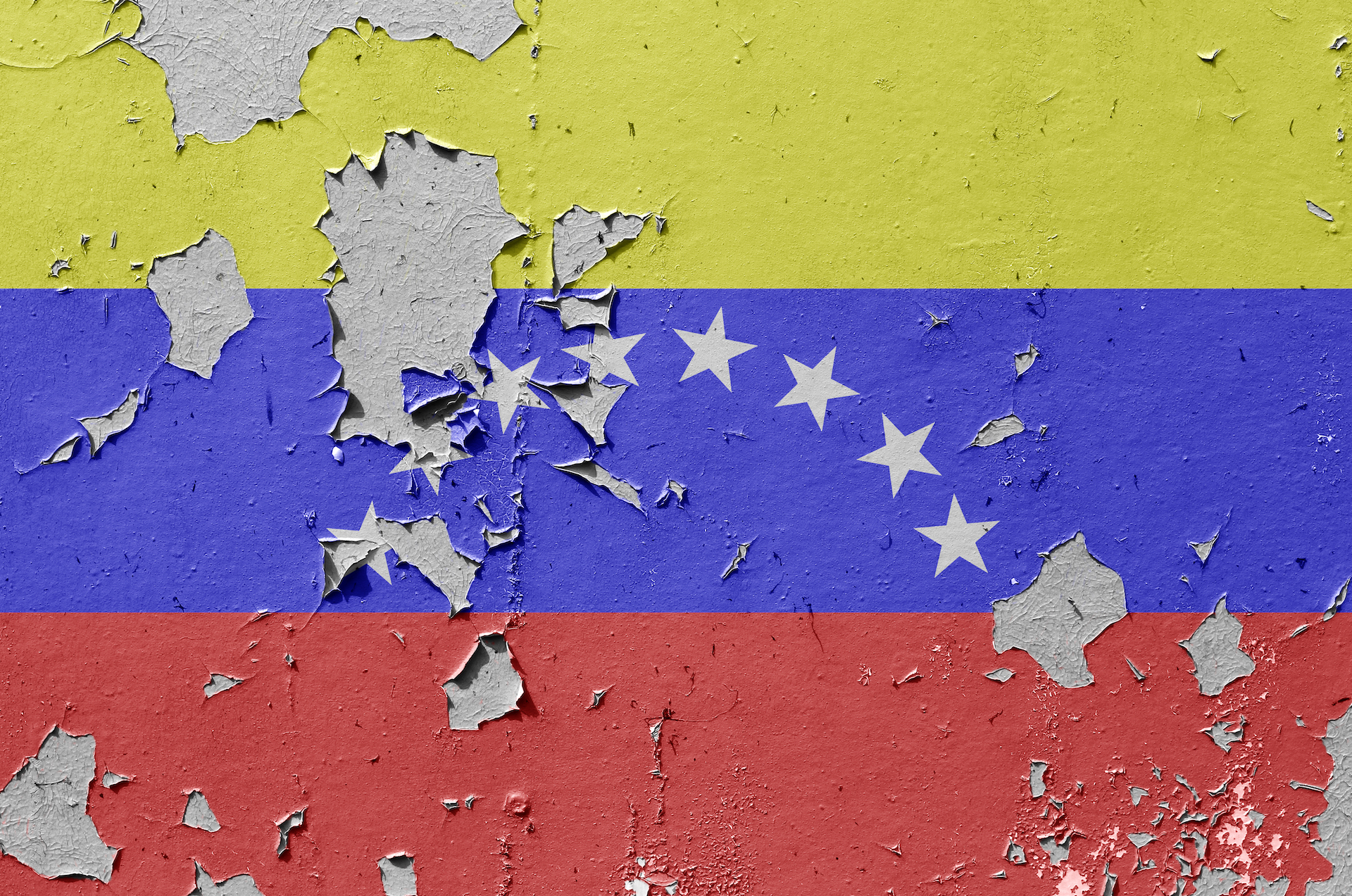 Last month's loadings data shows the lowest volumes since 2003. Whether one observes monthly or moving weekly averages, the results are the same: Loadings fell to unprecedented lows during the tail-end of 3Q 2019. Total loadings of Crude and Syncrude from the Venezuelan mainland averaged 563 kb/d during September, representing a 48% drop from the end of the 2Q when the number ran 909 kb/d.
While provisional figures for October show signs of recovery, ongoing production capacity is likely to suffer long-term damage due to the nature of commercial, political, and infrastructural woes plaguing Venezuela.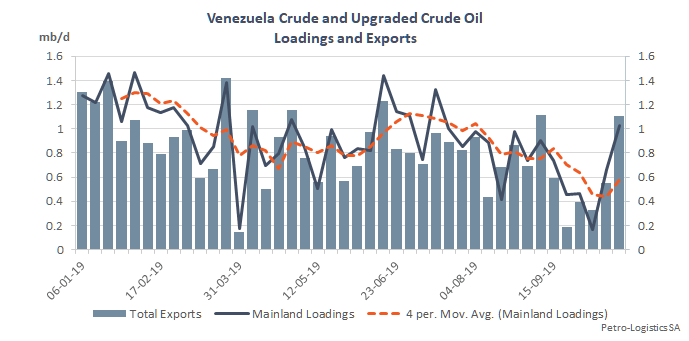 Rosneft and Reliance to the Rescue
Exports during the first three weeks of October indicate a reprieve from the generally morbid outlook at the end of 3Q 2019. During the first twenty days of October, Rosneft and Reliance lifted a total of 11.742 mbbls of Merey for delivery to Asia, demonstrating the capability of resurging Chinese and Indian demand to drive a significant recovery in Venezuelan exports should these flows prove sustainable throughout 4Q 2019.
Extinction of a Grade
The last operating upgrader (Petropiar) has been turned into a blending depot for creating Merey, a preferred grade for Asian refiners, instead of upgrading extra heavy oil to produce Hamaca, a syncrude which was once popular among US refiners. All the upgraders have now stopped production, and their parts are being recycled across the country. Venezuela has exported Hamaca as recently as September, but these volumes originated from offshore floating storage with the last loading of Hamaca from mainland facilities occurring during July. Roughly 3.7 mbbls of the grade remain in floating storage off the Venezuelan shoreline at the time of writing, stored on four tankers.
Losing Key Customers
Petrochina recently halted direct liftings of Venezuelan crude oil. Their quarterly average loadings in 3Q were already down by 175 kb/d from their 4Q 2018 peak, and they have not arranged another loading since 8 September. Unipec last lifted Venezuelan crude oil in June, while China Oil halted imports in February. With no other major Chinese customers left, Rosneft is now operating as the de-facto primary party to facilitate Chinese imports of Venezuelan crude oil.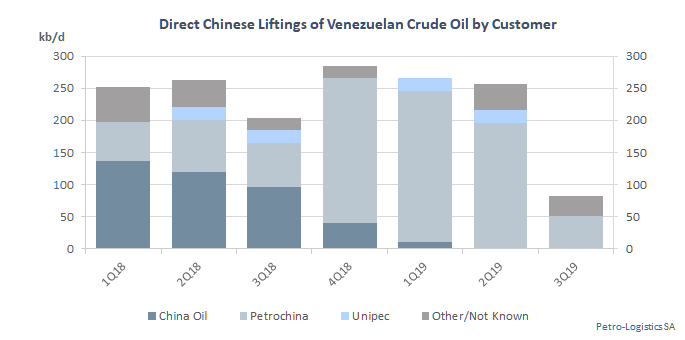 Nynas Petroleum – a joint venture between PDVSA and Finland's Neste Oil – continues to bring around 30 kb/d into Europe, as does Repsol; though reports now indicate that Nynas Petroleum will cease sourcing crude from Venezuela. The potential for loss in demand from Nynas Petroleum is more than offset by a resumption of liftings by Reliance, which lifted an average of roughly 211 kb/d during 1H 2019 before slowing its offtake to 136 kb/d during 3Q 2019.
A Delicate Path Forward
Looking ahead at first it may seem a loss from Petrochina and Nynas Petroleum may be made up by Reliance and Rosneft while other volumes stay steady. However, beyond those two companies, the balance of risk for remaining barrels suggests this is not the case:
The shuttering of the last upgrader and the continued decline of physical infrastructure suggests production itself is likely to keep falling.
The rise in ship-to-ship transfers and middleman transactions suggests unorthodox means of payment or barter. With Venezuela having less and less to offer, the reliability of these loadings seems inherently fragile.
The loss of Petrochina's demand shows that the broad array of commercial risks in Venezuela is making even apparently resilient customers wary enough to back out.