back to all posts
Hormuz: A Vital Artery
Read in 2 minutes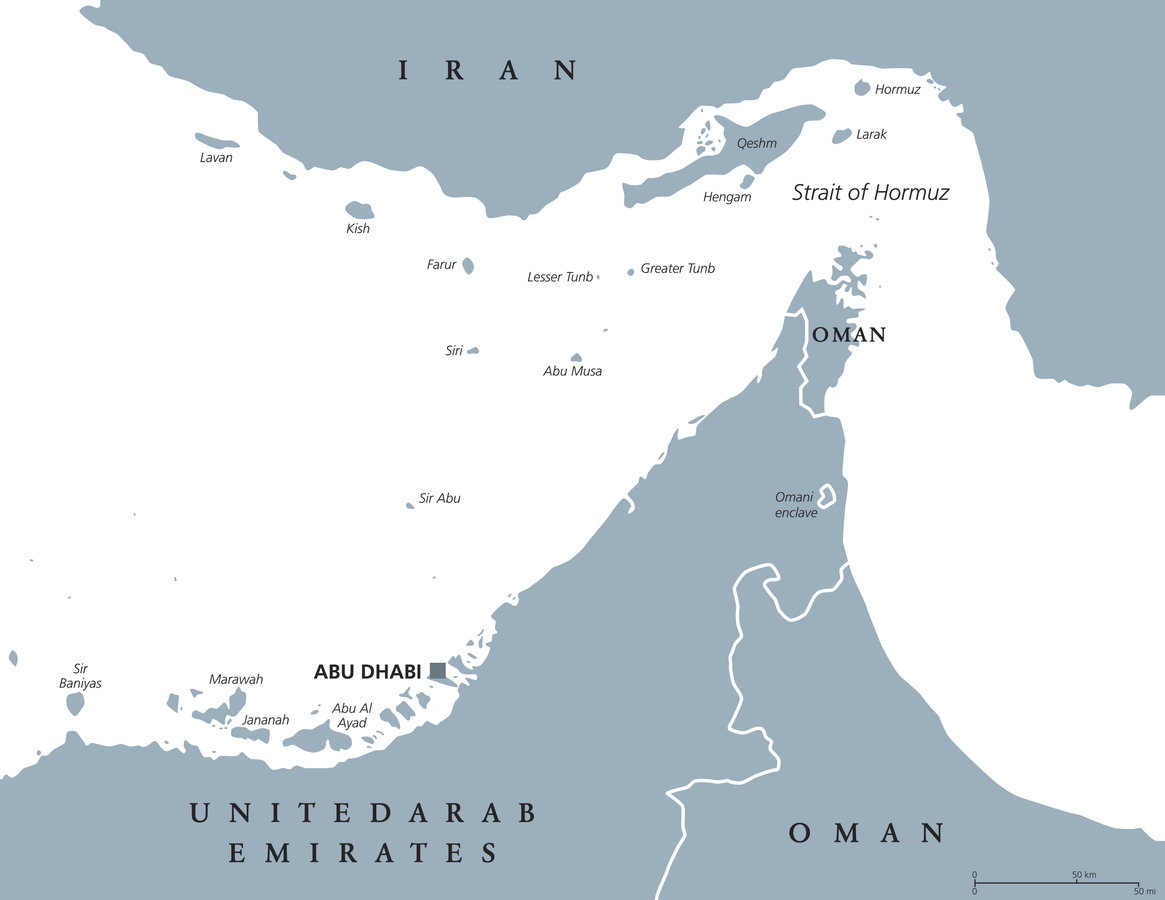 As tensions in the Middle East rise, talks of a closure by Iran of the Strait of Hormuz are rife in the market. The Strait of Hormuz is a key waterway for crude tankers that carry Middle Eastern grades. Thanks to its detailed and precise database, Petro-Logistics provides clients with a thorough view of the potential impact of such a threat.
Some of the key oil producers in the world - Iran, Iraq, Saudi Arabia, the UAE, Kuwait and Qatar - use the Strait of Hormuz to export their crude oil, condensate and petroleum products, relying on this vital passage to the Arabian sea to deliver 93% of their seaborne crude oil exports (15.7 mb/d) and the entirety of their condensate exports to the global market.
According to Petro-Logistics' average for 2019, the six countries combined exported a total of 15.7 mb/d of crude and 302 kb/d of condensate through the Strait of Hormuz. In addition, an estimated 2.6 mb/d of refined products also transit the Strait.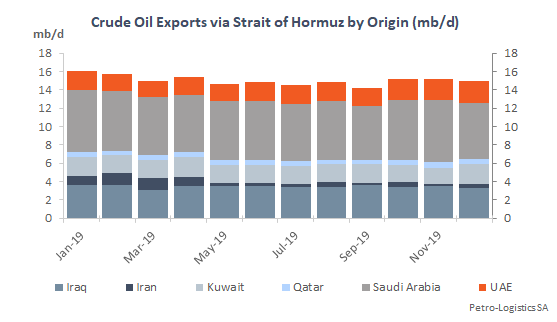 Importers at Risk of Traffic Disruptions
Asia is more than ever the key buyer of the barrels shipped through the Strait of Hormuz, taking 84% of the exported volume on average in 2019. China is the biggest outlet, followed by India and Japan. By comparison, North America and Europe are small buyers of Middle Eastern oil, purchasing only 6.6% and 6.8% of the total volume exported through Hormuz. Most of the grades exported through Hormuz are heavy sour barrels.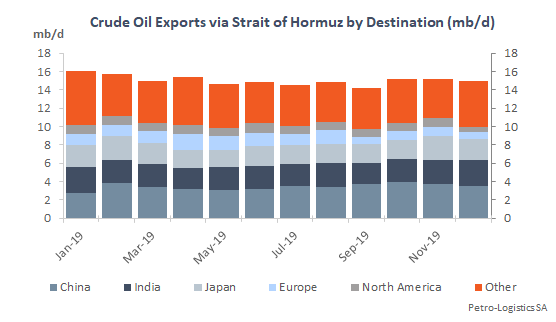 For condensate, Asia is also the main destination, with 93% of the volume passing through the strait ending there, split predominantly between South Korea (63% of the total condensate volume), Japan (12%) and Singapore (12%).
When deciding to take action in the area, Iran will be mindful of the importance of the Strait of Hormuz to Chinese refiners, as China is one of the very few remaining buyers of Iranian crude.
Mitigating Factors
As an alternative to depending on tankers passing through the Strait, Saudi Arabia can rely on the East-West pipeline to divert some of its exported crude toward the Red Sea. This pipeline has a capacity of 5 mb/d with available capacity estimated between 3 and 3.5 mb/d.