back to all posts
Fuzzy Logic
Read in 2 minutes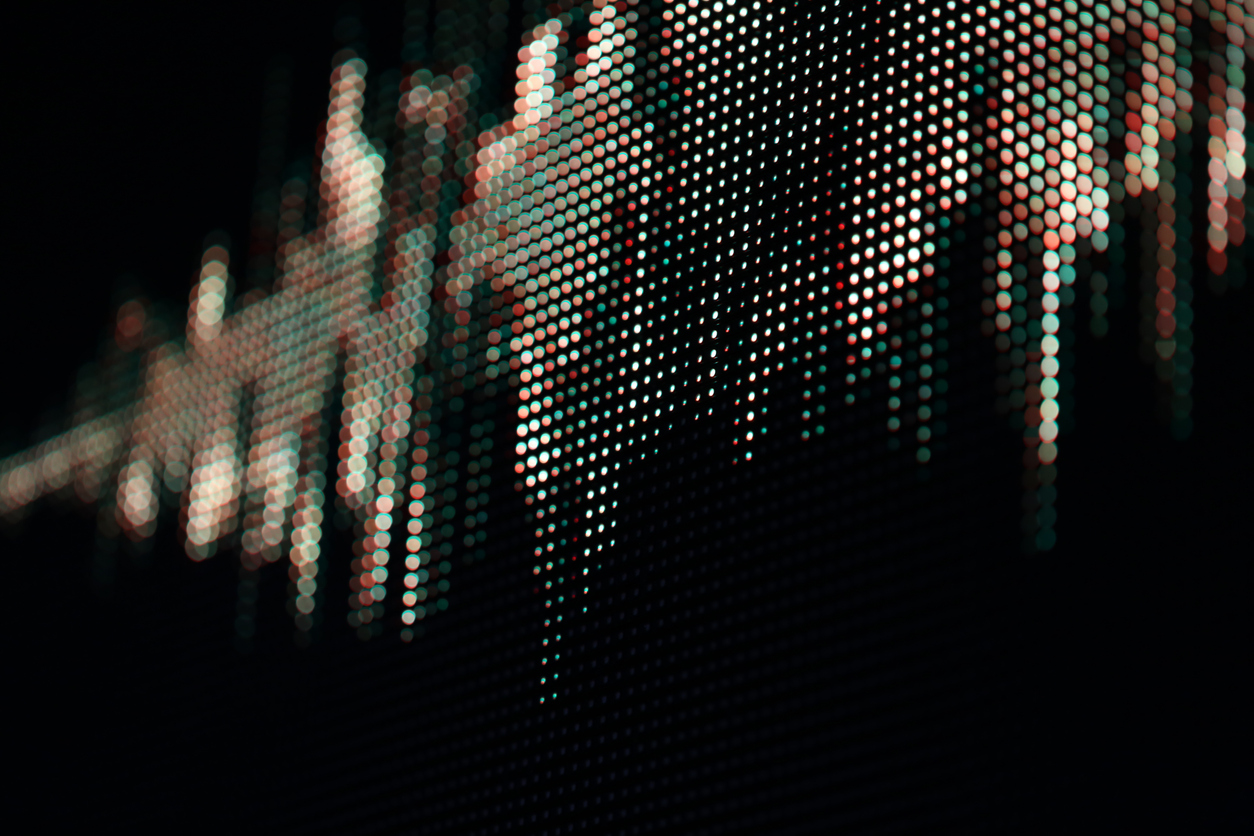 Fuzzy logic is an approach to computing based on "degrees of truth" rather than the usual "true or false" (1 or 0) Boolean logic on which modern computers are based. It also appears to be the basis for Russian mathematics associated with their contribution to the current curtailment agreement with OPEC.
The following chart built using data from Petro-Logistics' Russia Crude Oil Production report shows total crude and condensate production by month since 2011. The horizontal lines are annual averages, including 2017 year-to-date. The arrow indicates the reference point for compliance to the agreed cuts. The dotted orange line shows the 12-month moving average for Russian production.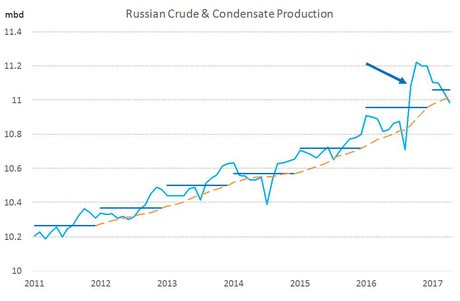 What should be immediately obvious is that the contribution of Russian oil to the global supply glut has continued to rise by virtually every metric, except for a comparison of October 2016 to April 2017. To be fair, OPEC agreed to measure Russia's 300 kb/d contribution to the curtailment agreement versus their October 2016 production of 11.221 mb/d, making April's figure of 10.986 mb/d close to full compliance.
However, if the intent of the curtailment agreement was to help accelerate a decline in excess global inventories, it is not yet clear how Russia has contributed to this goal. If instead Russia had continued their trailing trend line of production increases through July of 2016, they would have supplied 40 million barrels less oil to market.
The Russian Energy Ministry reported on May 11th that the country has met its production cut obligation as of end April and will keep production flat until June 30th when the current curtailment agreement expires. With Energy Minister Alexander Novak announcing on May 16th that Russia supports extending the agreement through the end of March 2018, presumably this means holding production at current levels. In this world of fuzzy logic, that remains to be seen.